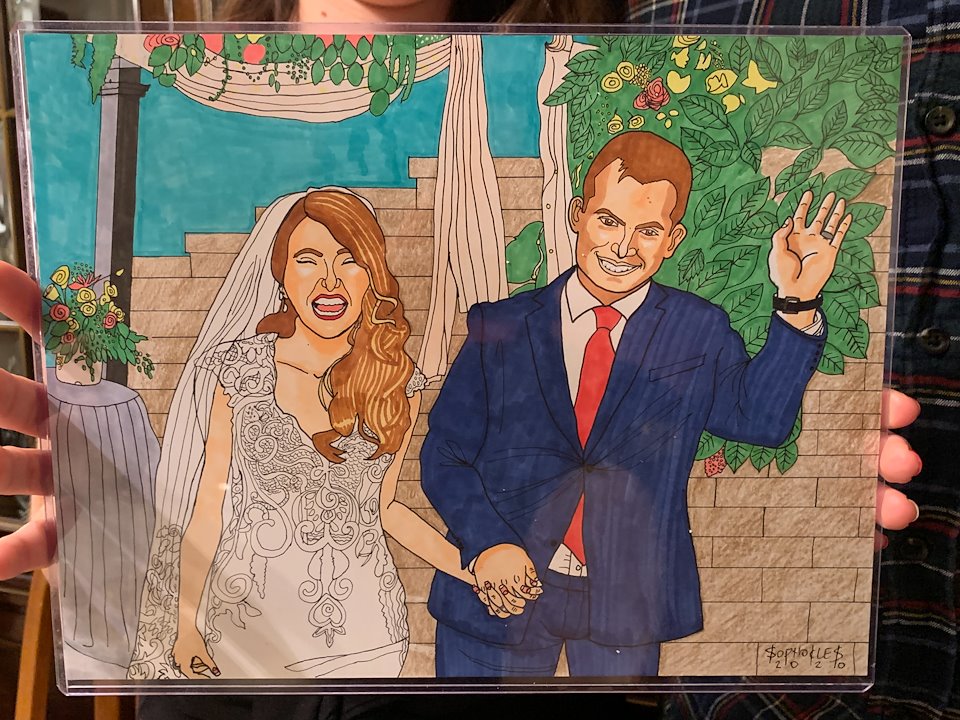 A portrait of my brother Paul and sister in law Lindsay on their wedding day drawn with copic markers and color pencil.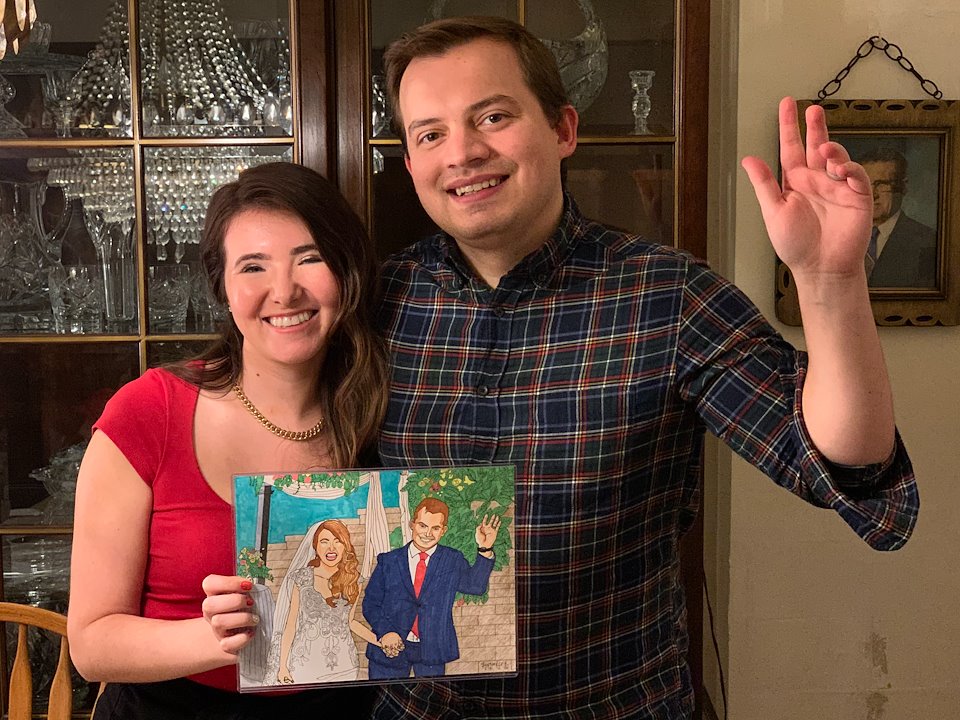 My Brother Paul and Sister in Law Lindsay with the family portrait I drew of their wedding day!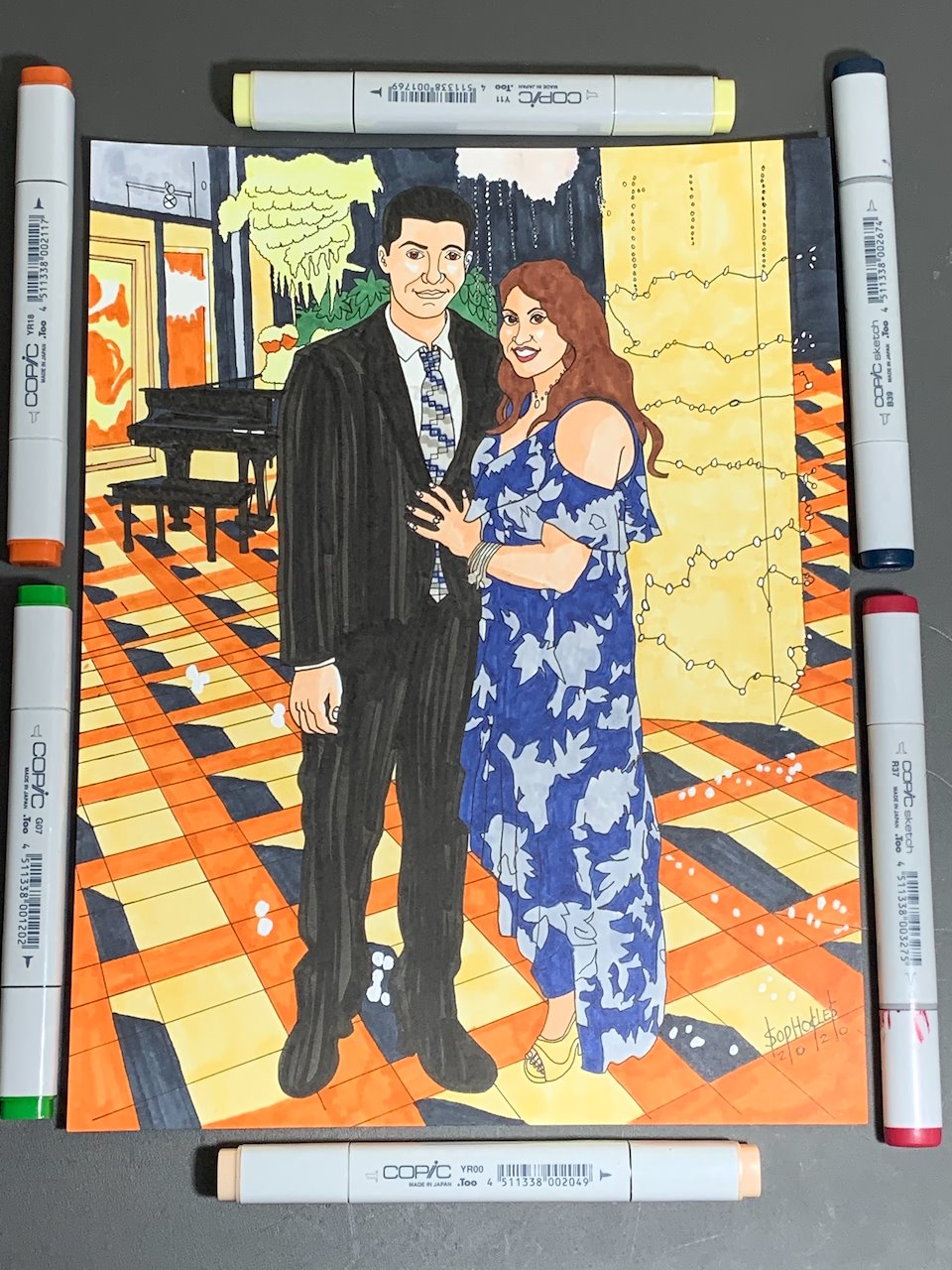 My Cousin Mike and his Fiancé Andrea captured in a family portrait created with Copic Markers
"Heather & Steve" This was a Valentines Day Gift from Steve to Heather.
11" x 14" Pencil HB, B, 2B
An Illustration of my Grandfather Sophocles for my Grandmother. Copic Multiliners, Pentel Brush Pen & Digital.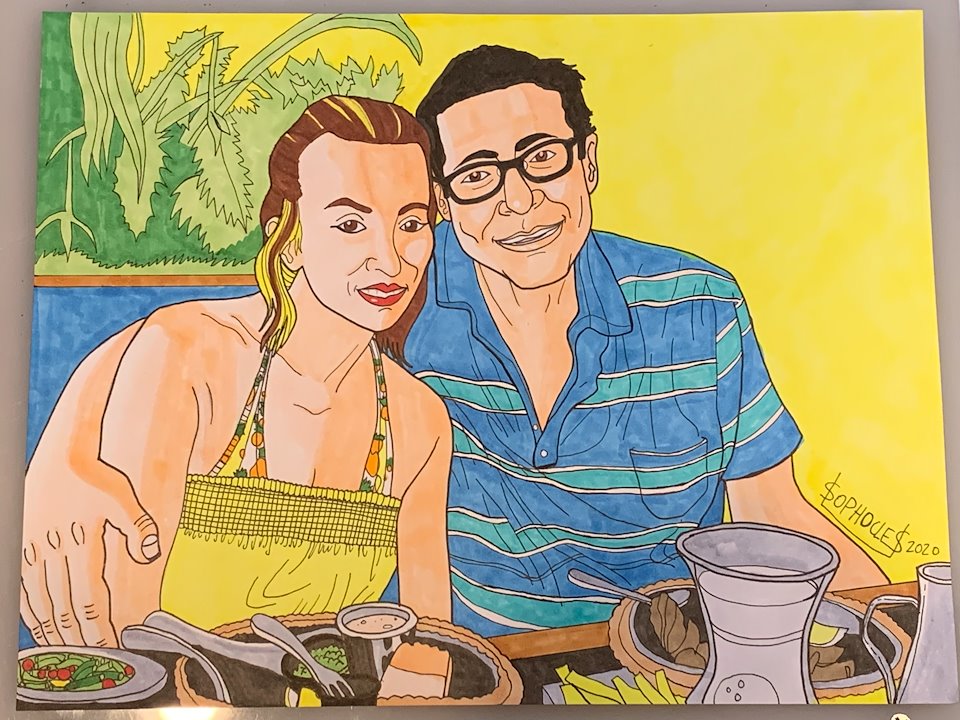 Portrait of my parents Maria and Michael on vacation drawn with copic markers.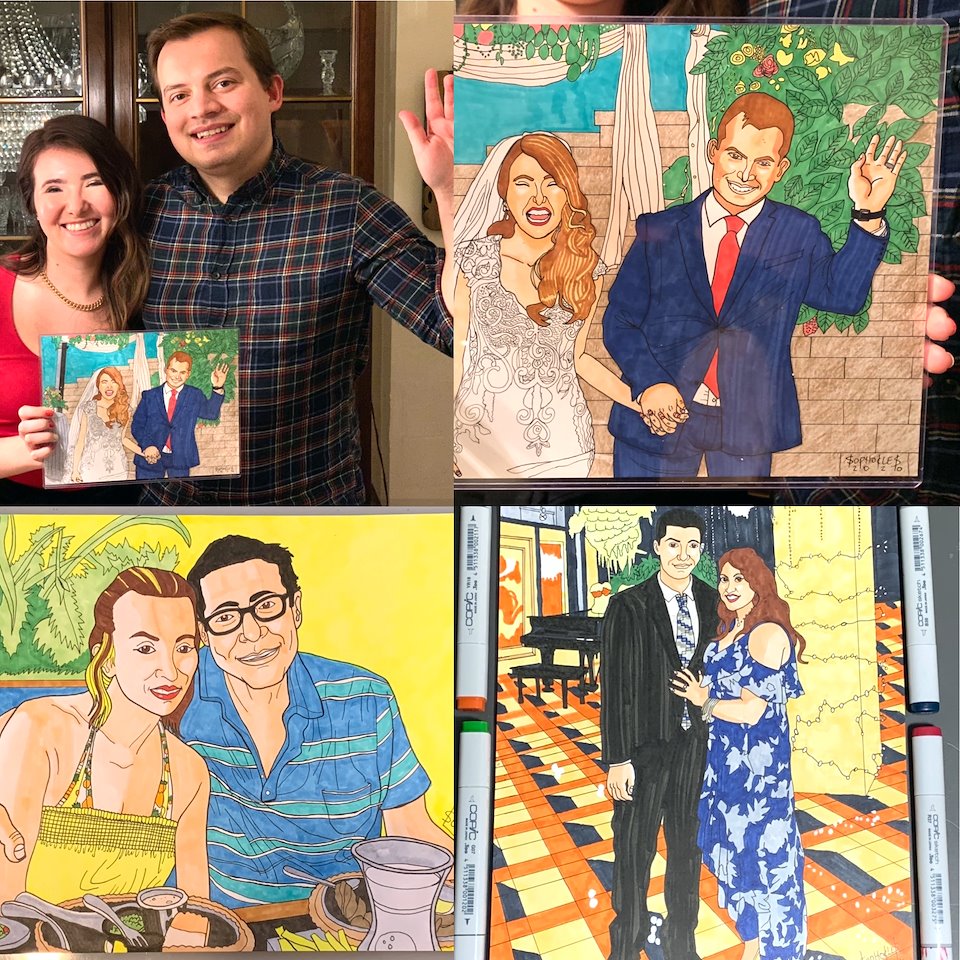 Do you want to capture a special moment in your families' life with a unique portrait? Please send me a email at sophotoons@gmail.com for more information and pricing info.
I drew my brother playing the Keyboard on Christmas day straight in ink with a pentel brush pen.
Family Portraits
Family Portraits done with Copic Markers and color pencil. If you're interested in capturing a special moment with a family portrait, please send me an email to Sophotoons@gmail.com for pricing and details